Who is Mitan
MITAN.SK s.r.o.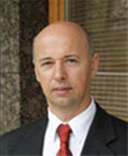 Shortly before the "revolutionary" November 1989, two lawyers and one civil engineer have founded the tradition of the trademark MITAN®. They have started as a classic real estate agency with the mediation of purchases, sales and rent of real estate. With their conservative approach, bearing in mind especially the security of the Clients, the company achieved a good reputation on the real estate market. Later, the Agency extended its activities also to the field of investment-preparation and own investment activities. Whether this effort finally brought the expected success - you may judge from the presented office, production-storage objects or apartment houses.
What can you expect from us these days?
You may approach us in confi dence, if you wish to purchase or rent suitable real estate or if you off er such real estate. The professionals working in our company are well experienced in the real estate market. We monitor and evaluate continuously the dynamics of real estate and valuation, as well as the development of prices to be able provide our Clients with services meeting the standard European criteria. We minimize for our clients the risks inherent in real estate trading. In investment preparing, our company uses its knowledge on the demands of the investors as well as the final users of the buildings. We cooperate with significant architects and investment companies. In the case of smaller investments we implement them up to their final hand-over into operation and in the case of larger investments - we prepare them for the investors, which complete them on their own.
Our company employs and cooperates with leading Slovak and international real estate experts and assessors. We perform the valuation of real estate in form of "expertises" for investors, financial institutions and traders in securities. For the price determination, we use standard European valuation methods or (upon the Client's wish) we ensure the elaboration of an Expert's Report according to the applicable Slovak valuation rules.
In our work, we try primarily consider the needs of the Client. You can be sure that we provide you with professional services based on individual approach, many years of experience and our cultivated corporate ethics.